CIMC Jiangmen Vehicles Participated In The 5th Annual Global Hazardous Chemical Supply Chain Safety Summit And Won The Attention Of The Industry
---
---
----CIMC Jiangmen Vehicles Participated in the 5th Annual Global Hazardous Chemical Supply Chain Safety Summit and won the attention of the industry March 20-22, the 5th Global Hazardous Chemicals Supply Chain Safety Annual Summit and the first "Hazardous Chemicals Expo" "Held in Shanghai, Ding Zhengxiang, general manager of CIMC Vehicles (Jiangmen) Co., Ltd. (hereinafter referred to as "CIMC Jiangmen Vehicles"), was invited to attend the meeting, and made a speech entitled "High-end chemical storage and transportation equipment, improving efficiency and ensuring hazardous chemicals The speech of "safety of transportation of goods" was highly praised by the guests. This industry event revolves around "people-oriented, creating a safe, efficient and sustainable hazardous chemical
----CIMC Jiangmen Vehicles participated in the 5th Global Hazardous Chemical Supply Chain Safety Annual Summit and won the attention of the industry
From March 20th to 22nd, the 5th Global Hazardous Chemical Supply Chain Safety Annual Summit and the first "Hazardous Chemical Expo" was held in Shanghai. CIMC Vehicles (Jiangmen) Co., Ltd. (hereinafter referred to as "CIMC Jiangmen Vehicles") General Manager Ding Zhengxiang was invited to attend the meeting and gave a speech titled "High-end chemical storage and transportation equipment, improving efficiency and ensuring the safety of hazardous chemicals transportation", which was highly praised by the guests.
This industry event is centered on the theme of "people-oriented, creating a safe, efficient and sustainable supply chain of hazardous chemicals". Many well-known domestic and foreign companies have participated in it, aiming to improve the efficiency of safe transportation and logistics, and create a green, healthy and efficient supply chain. , Sustainable development of hazardous chemicals safety supply chain. CIMC Jiangmen Vehicles, as a sponsor, exhibited a new concept of 46 cubic liquid tanker at the conference.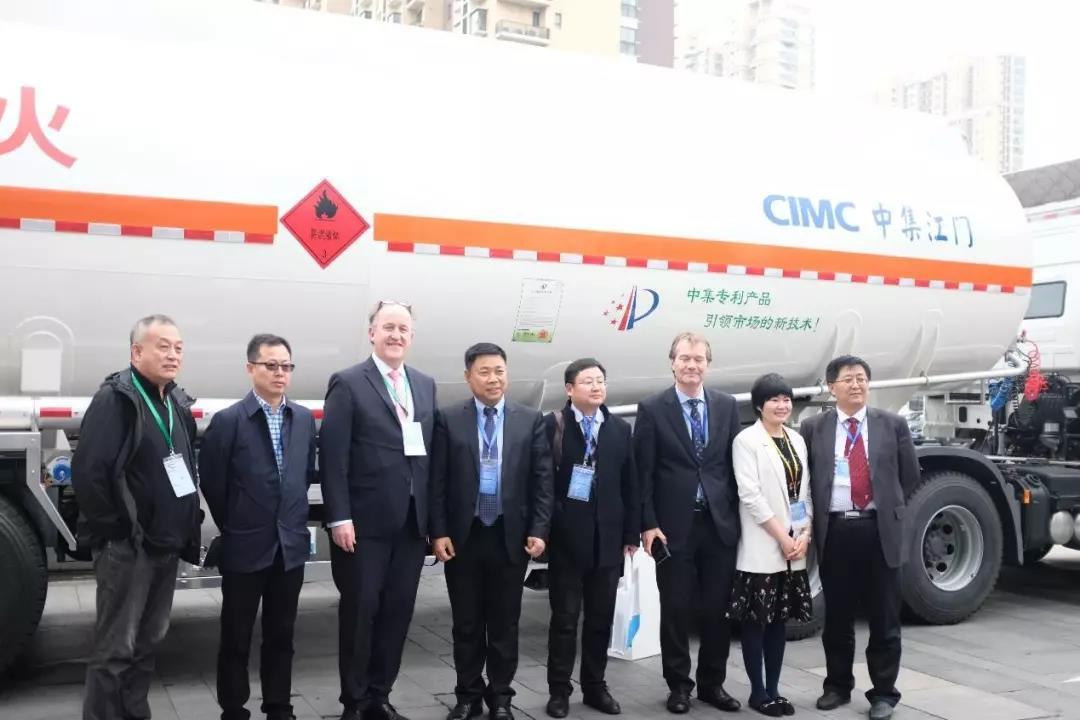 At noon on March 21, Ding Zhengxiang, general manager of CIMC Jiangmen Vehicles, and the guests visited the 46-square liquid tanker. He pointed out that the original intention of the vehicle series was to "solve mechanical problems and solve industry pain points", from more technological, safer, Starting from three more economical aspects, the advantages and highlights of the liquid tanker are introduced in detail.
General Manager Ding Zhengxiang pointed out at the theme conference "Focusing on the Safety, Environmental Protection and Risk Control of the Global Hazardous Chemical Supply Chain under the New Situation" that CIMC Group was founded in 1980 and is one of the earliest joint ventures after China's reform and opening up. , has a strong sense of mission and responsibility in the long history of promoting the healthy, safe and sustainable development of the modern economy.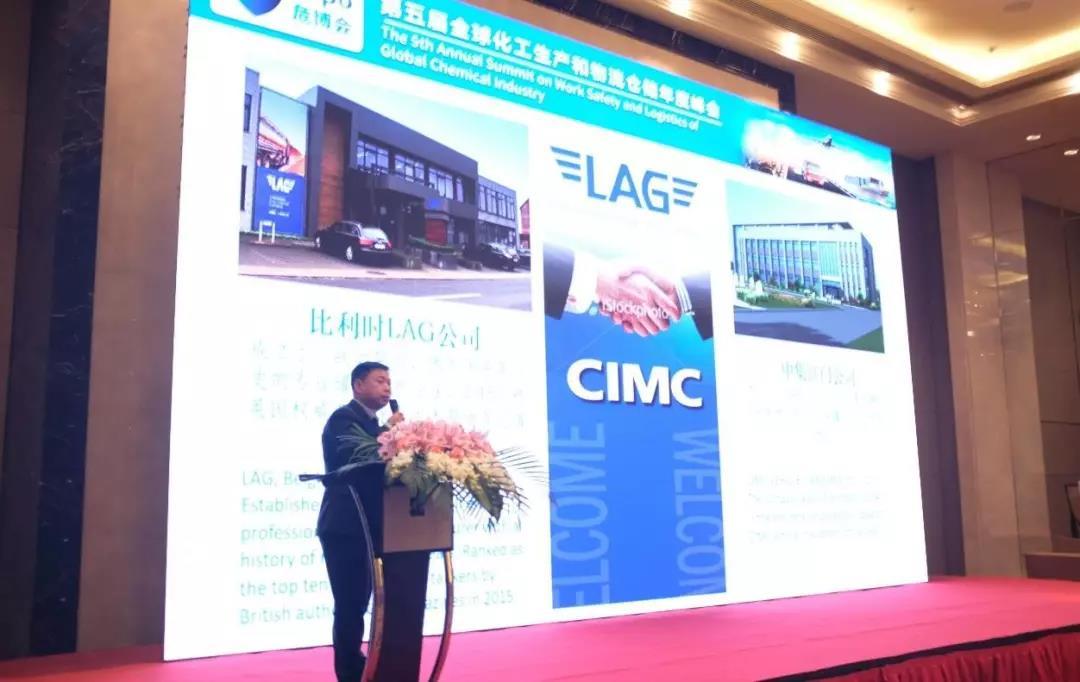 General Manager Ding Zhengxiang introduced to the guests that CIMC Jiangmen Vehicles adhered to the concept of "European Technology Made in China", and cooperated with Belgium LAG enterprise to successfully develop and obtain a number of patents for aluminum alloy liquid tank trucks. He said, "According to statistics, 34% of dangerous goods accidents occur in the transportation process. We have mature technologies in three aspects: anti-collision, anti-rollover and anti-leakage, which can significantly reduce further harm caused by traffic accidents." "In the era of smart big data, smart trailers have become a modern trend. The 'Star Train Link' technology introduced by our enterprise can just meet the development needs. It completes various analyses through real-time monitoring data to ensure the safe operation of vehicles."
With the development of economic globalization and the in-depth implementation of the "One Belt, One Road" strategy, while injecting new impetus into the current global economy, my country and other countries in the world have more frequent exchanges and closer interest relations. At present, CIMC Group has 51,000 employees around the world, and its business scope has expanded to eight sectors: containers, road transportation, energy, chemical and food equipment, marine engineering, logistics services, airport equipment, finance, and production process development, providing more than 1,000 products to the global market. High-quality special vehicles will promote my country's progress from a big transportation country to a strong transportation country. As a member enterprise of CIMC Group, CIMC Jiangmen Vehicles will make its own achievements in road safety transportation and submit a satisfactory answer sheet for the country, society and users.
---