About
Jiangmen CIMC Vehicles
---

CIMC Vehicle (Jiangmen) Co., Ltd. is located in Daao Town, Xinhui District, Jiangmen City, officially put into production in 2011, is the only tank car production base of CIMC Group (1839.HK A shares: 301039.) in South China, the company is located in beautiful Daao Town, Xinhui District.
The company is a high-tech enterprise specializing in the design and manufacturing of concrete mixing truck, powder material truck, liquid tank transportation truck, aluminum tank and other tank vehicles. Tank car technology originated from Europe, synchronized with Europe; The use of advanced materials, technology, equipment to ensure first-class product quality; Provide special transportation equipment for customer specific transportation mode.

---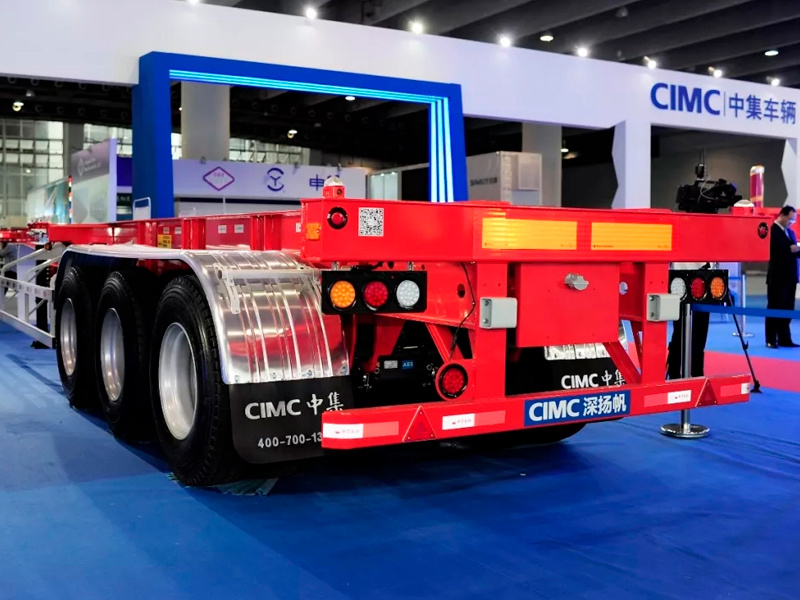 CIMC Vehicles Sell Well At The Guangzhou Auto Show. How To Sell Good Products In The Cold Market?
---
A few days ago, the 4th Guangzhou International Commercial Vehicle Exhibition was held at the Canton Fair Complex. The four manufacturing plants of CIMC Vehicles participated in the exhibition with 11 star models and sold 1,700 vehicles, which fully contributed to the adjustment of the national transportation structure. The state is making every effort to promote the adjustment of the transportation structure. CIMC Vehicles has embraced the historic development opportunity. In order to further win the battle to defend the blue sky, fight the battle against pollution, improve the comprehensive transportation efficiency and reduce the logistics cost, in recent years, the state has continuously increased the adjustment of the transportation structure. One of the important links is the management of vehicle overloading and overloading, and realizing the lightweight of vehicles. In 2016, relevant state departments issued new
---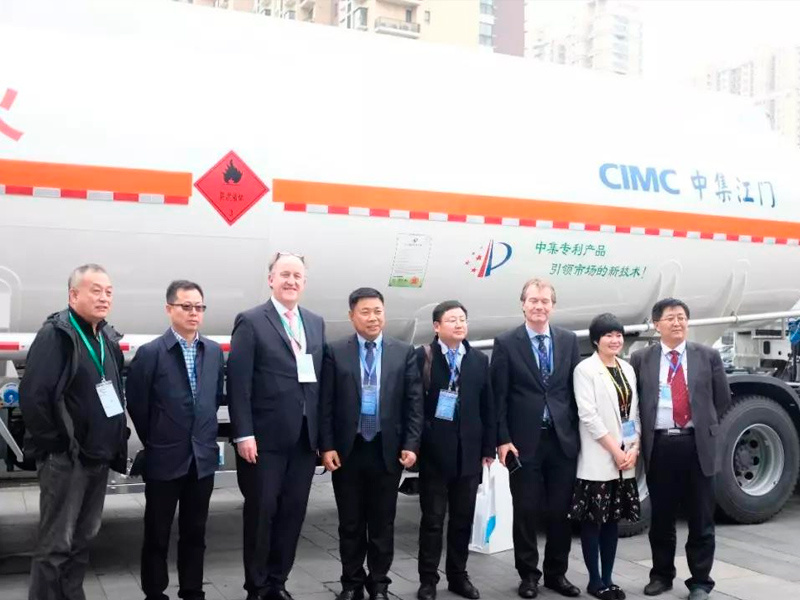 CIMC Jiangmen Vehicles Participated In The 5th Annual Global Hazardous Chemical Supply Chain Safety Summit And Won The Attention Of The Industry
---
CIMC Jiangmen Vehicles Participated in the 5th Annual Global Hazardous Chemical Supply Chain Safety Summit and Wins Industry Attention From March 20th to 22nd, the 5th Global Hazardous Chemicals Supply Chain Safety Annual Summit and the first "Hazardous Chemicals Expo" were held in Shanghai , Ding Zhengxiang, general manager of CIMC Vehicles (Jiangmen City) Co., Ltd. (hereinafter referred to as "CIMC Jiangmen Vehicles"), was invited to attend the meeting and made a speech entitled "High-end chemical storage and transportation equipment, improving efficiency and ensuring the safety of hazardous chemicals transportation" The speech was highly praised by the guests. This industry event focuses on "people-oriented, creating safe, efficient and sustainable hazardous chemicals
---