CIMC Vehicles Was Awarded The Top Ten Management Practices In China In 2018
---
---
Representatives of 2018 (16th) China Top Ten Management Practice Award-winning Enterprises Accept the Award ) China's top ten management practice forum site Li Guiping interacted with the leaders of Edifier, Fuhua Electronics and other leaders to discuss the challenges and opportunities faced by the rapid development of enterprises in the summit dialogue session of the forum. Yi (fourth from the left) was invited to attend the conference to listen to the World Manager 2018 on December 12, 2018 (the tenth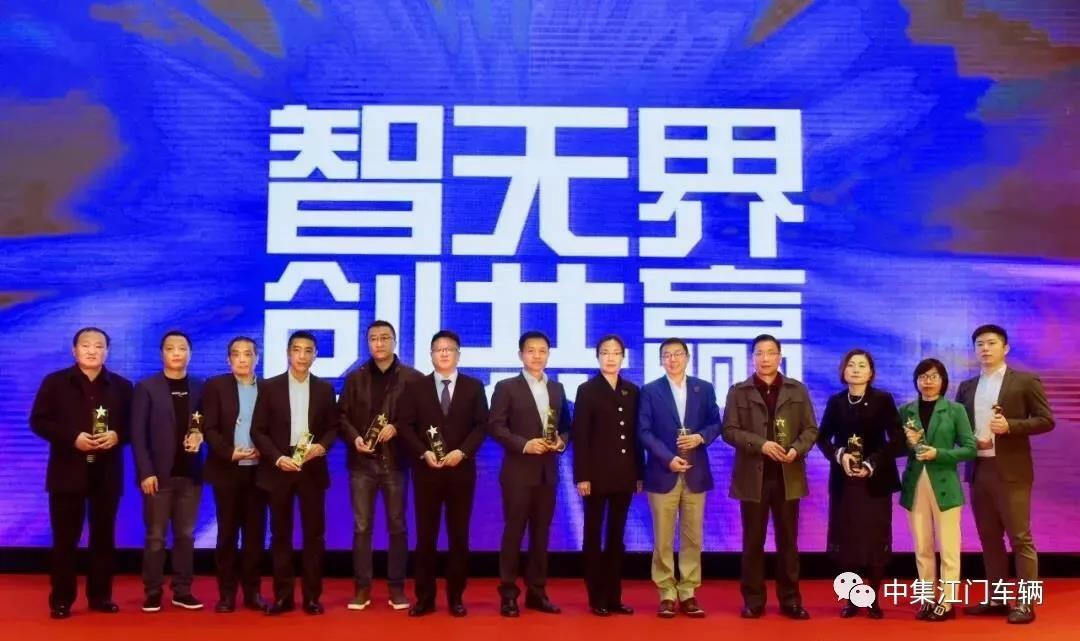 2018 (16th) China's top ten management practice award-winning enterprise representatives received the award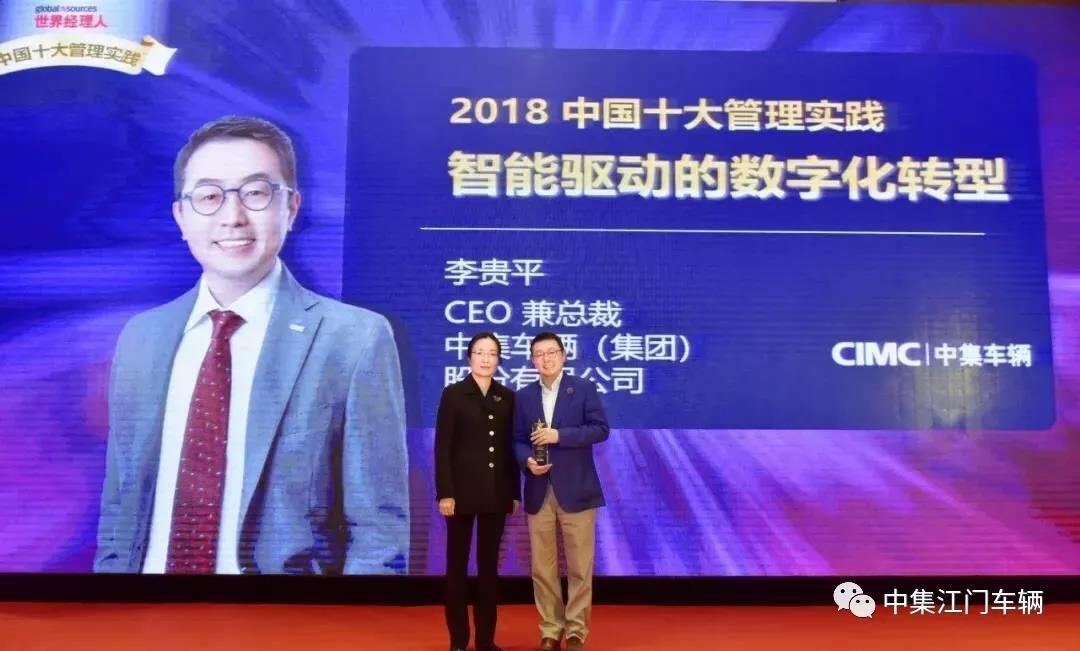 2018 (16th) China's top ten management practice award-winning enterprise representatives received the award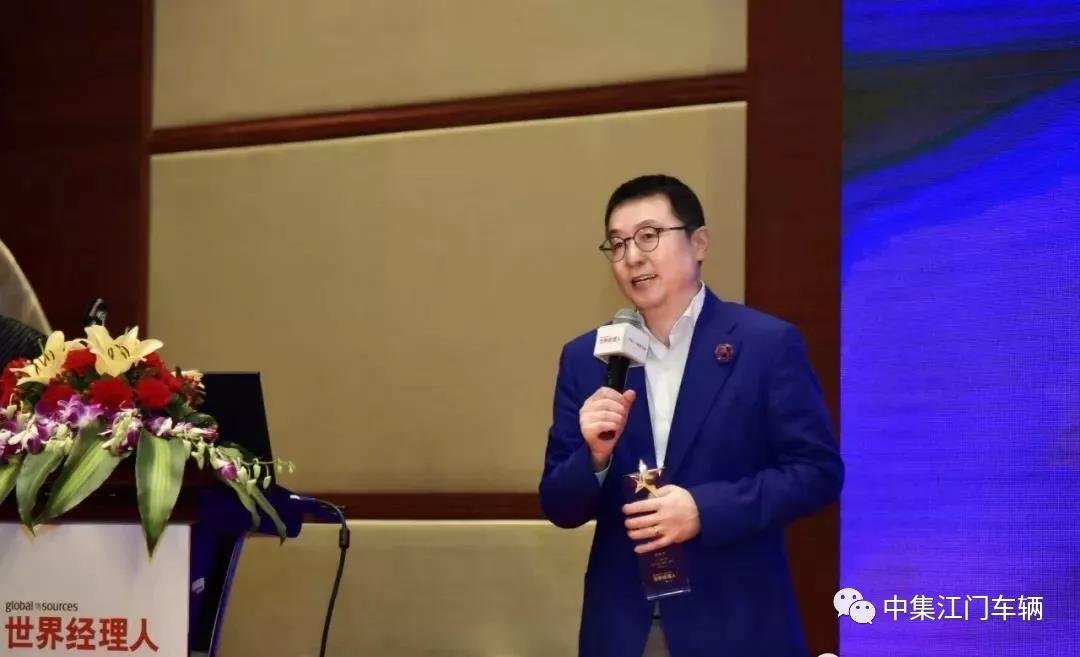 Li Guiping, CEO and President of CIMC Vehicles, delivered his acceptance speech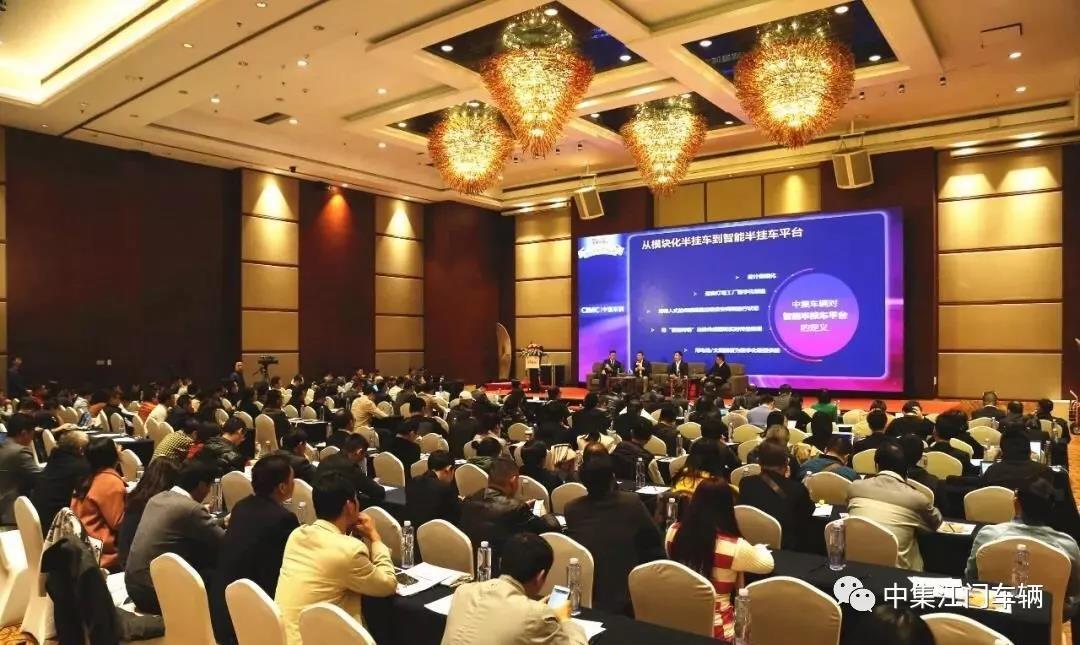 2018 (16th) Top Ten Management Practice Forum in China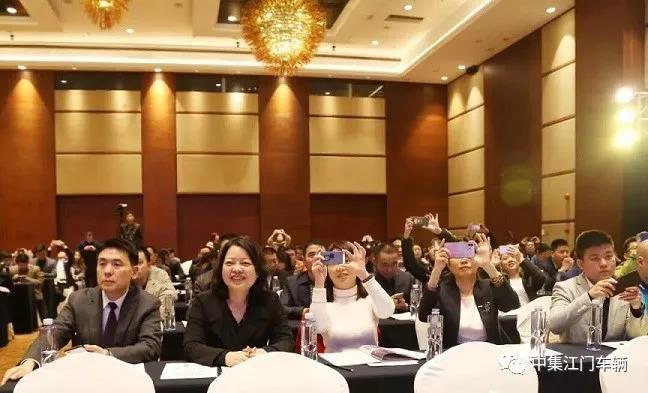 In the dialogue session of the forum summit, Li Guiping interacted with the leaders of Edifier and Fuhua Electronics to discuss the challenges and opportunities faced by the rapid development of enterprises
Li Zhimin (second from left), vice president of CIMC Vehicles, and Mao Yi (fourth from left), director of human resources, were invited to listen to the meeting
On December 12, 2018, the World Managers 2018 (16th) China Top Ten Management Practice Forum and Award Ceremony was held in Shenzhen.
On the afternoon of the same day, witnessed by many representatives from various fields such as entrepreneurs and management leaders, the world manager publisher Li Jie released the list of "2018 (16th) China's Top Ten Management Practices", which is a list of the top ten management practices in China. The most valuable and influential annual list in the industry. CIMC Vehicles (Group) Co., Ltd. was honored on the list with the case of "Intelligent-driven Digital Transformation". Li Guiping, CEO and President of CIMC Vehicles, was invited to the stage to accept the award, and together with the award-winning entrepreneurs, they explored ways to transform China's economy. On the "new starting point", the management method of enterprise transformation and upgrading.
Li Guiping said, "In Shenzhen, a city at the forefront of reform and opening up, I have worked as a professional manager for 32 years. Today, I am able to receive the support of "World Manager" magazine and many friends, and to receive this award, I think it is a blessing to me. A summary of my career is also the driving force that encourages me to continue on the road of professional managers, although I know that I don't have many years to go, but I will not stop learning and fitness."
Li Guiping pointed out in the forum summit dialogue that the rapid development of CIMC Vehicles in the past has made most employees indulge in the success of the past, so we are determined to "smash" the core organization during the transformation, and carry out organizational remodeling and value reconstruction, so as to Improve organizational efficiency and competitiveness.
Li Guiping believes that the business world is too turbulent and tempting, and concentration must be the foundation of business success. "How to maintain focus? Keep moving at a high speed, and there is no spare time to look left and right. At this time, innovation is carried out around the direction you choose, and focus and innovation are not contradictory. It is necessary to empower enterprises to evolve around their main business. Mission, clear mission and mission, is the best way to help the team stay focused."
The theme of this year's event is "Unbounded Wisdom, Creating Win-Win", and was specially supported by the Executive Education Center of Antai College of Economics and Management, Shanghai Jiaotong University.
Comments from some reviewers
In the past, the development of China's manufacturing industry mainly relied on the three physical elements of labor capital and land, but this situation has changed in recent years, the demographic dividend is no longer, and the effect of capital is no longer obvious. To make further breakthroughs in China's manufacturing industry, it can no longer rely on the physical factors such as labor, capital, and land, but rely on residual factors such as technological progress, institutional innovation, and structural optimization. CIMC Vehicles is an excellent example of the transformation and upgrading of traditional manufacturing, which is worthy of China Manufacturing Exploratory Learning.
——Deputy Dean of Antai College of Economics and Management, Shanghai Jiaotong University
Tian Xinmin
The transformation and upgrading of traditional industries under the tide of digitalization is an urgent issue faced by the majority of manufacturing enterprises in my country. Focusing on the global semi-trailer industry, CIMC Vehicles has built a replicable intelligent-driven digital factory and an agile organizational system with customer value co-creation as the core, and has achieved the world's largest production and sales volume for four consecutive years. The management practice of CIMC Vehicles can become a benchmark for the transformation and upgrading of Chinese manufacturing enterprises in the digital age.

——Professor, Department of Marketing, School of Economics and Management, Tsinghua University
Hu Zuohao
The transformation of large enterprises has many constraints, so it has to go through a long "pain period". Mr. Li Guiping insightfully pointed out that organizational innovation is the premise of transformation. It is necessary to start from culture and talents, go deep into the essence of management, and promote the digital transformation of CIMC Vehicles, which is worthy of reference for all large enterprises that want to implement digital transformation.

——Partner of Kotler Consulting China, well-known growth strategy
Expert Wang Sai
---